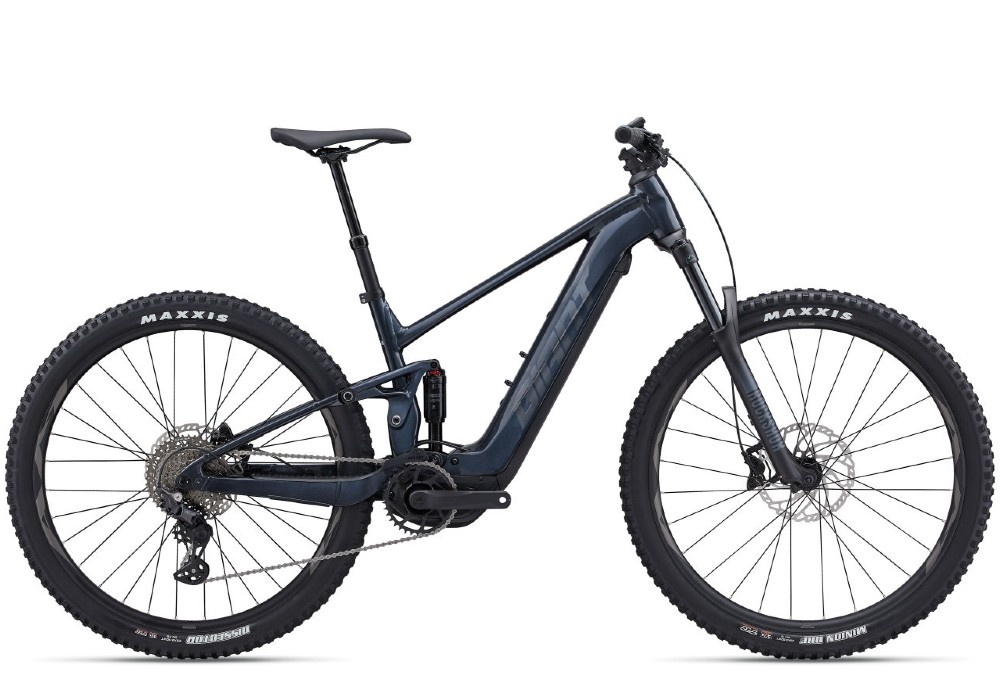 Conquer New Trails with the Giant Stance E+ 1: A Game-Changing Electric Mountain Bike
The cycling world is buzzing with excitement as Giant Bicycles unveils its latest creation, the Giant Stance E+ 1. This groundbreaking electric mountain bike combines cutting-edge technology, exceptional performance, and unrivaled versatility to redefine the off-road biking experience. In this blog post, we'll delve into the reasons why the Giant Stance E+ 1 is a must-have for any adventure-seeking cyclist.
Powerful Electric Assistance: One of the standout features of the Giant Stance E+ 1 is its powerful electric assistance system. Equipped with the robust SyncDrive Sport motor  offering 75Nm of torque and a long-lasting 625Kwh battery, offering up to 118 miles, this e-bike offers seamless pedal-assisted riding. Whether you're tackling steep inclines or covering long distances, the electric assistance provides an extra boost that enhances your overall riding experience. It allows riders to conquer challenging terrains with ease, making it a great choice for both seasoned riders and beginners looking to push their limits.

Exceptional Performance: The Giant Stance E+ 1 is built for performance. Its lightweight and durable ALUXX SL-Grade aluminum frame ensure optimal strength and maneuverability. The bike's FlexPoint suspension system, featuring a RockShox 35 Silver front fork and SR Suntour Raidon R rear shock, delivers a smooth and controlled ride, absorbing shocks and bumps on rough trails. The wide range of gears allows for effortless shifting and optimal power distribution, ensuring you're always in control of your ride. Whether you're hitting the trails for a quick weekend adventure or participating in an exhilarating mountain biking race, the Giant Stance E+ 1 will exceed your expectations.

Versatility for All Riding Styles: The versatility of the Giant Stance E+ 1 is a game-changer. This e-bike is designed to tackle a wide range of riding styles, from cross-country exploration to adrenaline-pumping downhill descents. The combination of a responsive geometry and advanced frame technology guarantees stability, control, and confidence in every situation. Furthermore, the Giant Stance E+ 1 allows you to adjust the level of electric assistance to suit your preference, ensuring a personalized and enjoyable riding experience for riders of all skill levels.

Cutting-Edge Technology: As with all Giant bicycles, the Stance E+ 1 comes equipped with cutting-edge technology that sets it apart from the competition. The bike features Giant's own EnergyPak battery system, which boasts an impressive range and quick charging capabilities. The RideControl Dash full colour handlebar-mounted controller provides easy access to various assistance modes, displaying a wealth of information allowing riders to monitor their battery levels and performance metrics with information such as speed, trip distance and remaining mileage plus more. Additionally, the bike is compatible with Giant's smartphone app, allowing you to fine-tune your riding experience and analyze your performance.

Reliability and Quality: Giant Bicycles has a long-standing reputation for producing high-quality and reliable bikes, and the Giant Stance E+ 1 is no exception. Each component is carefully selected and rigorously tested to ensure durability and performance. With Giant's commitment to excellence and their extensive experience in the industry, you can trust that the Stance E+ 1 will withstand the demands of off-road riding for years to come.
The Giant Stance E+ 1 is a revolutionary electric mountain bike that combines power, performance, versatility, and cutting-edge technology. Whether you're an experienced rider looking for a new challenge or a beginner seeking to explore the world of mountain biking, the Stance E+ 1 is the perfect companion. With its powerful electric assistance, exceptional performance, and reliable build quality, this bike is poised to transform your off-road adventures and take your cycling to new heights. Get ready to conquer new trails with the Giant Stance E+ 1 and experience the thrill of it.
Click here for the full spec of the Giant Stance E+ 1 & get in touch with us about ordering your brand new bike today.