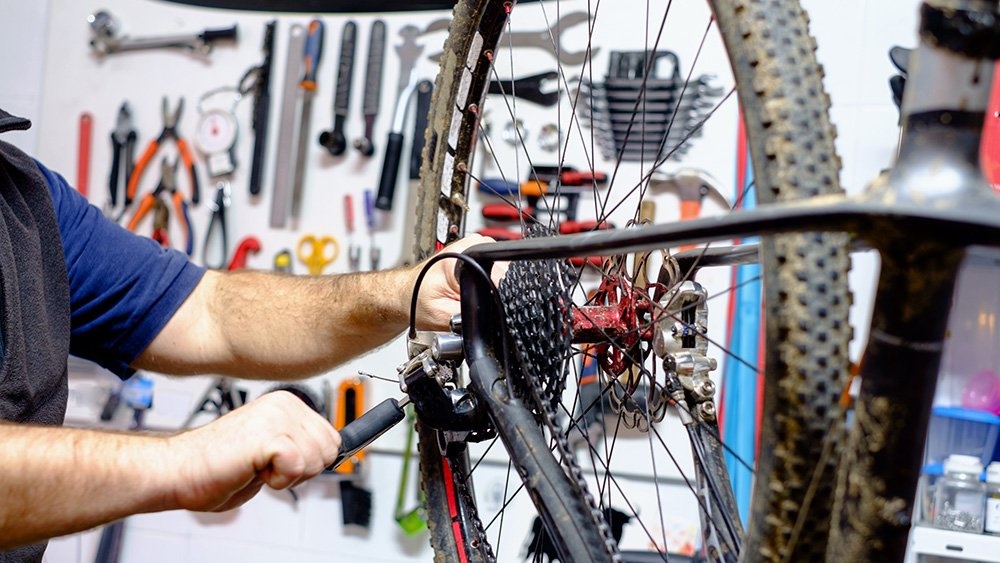 The importance of Bicycle Maintenance
Bicycles are an eco-friendly, efficient, and cost-effective mode of transportation that can be enjoyed by people of all ages. Whether you ride for leisure or use your bike as your primary mode of transportation, it is important to keep your bike in good condition to ensure that it runs smoothly and safely. Regular bicycle maintenance is crucial for the longevity of your bike, and for your own safety.
Here are some reasons why bicycle maintenance is important:
Improved Performance: A well-maintained bike will perform better, allowing you to ride faster and more efficiently. Regular maintenance tasks such as cleaning and lubricating the chain, checking tire pressure, and adjusting brakes and gears can improve your bike's performance, making your ride smoother and more enjoyable.

Increased Safety: A poorly maintained bike can be dangerous. Faulty brakes, loose bolts, and worn tires can cause accidents and injuries. Regular maintenance checks can prevent these hazards and keep you safe while riding.

Longer Lifespan: Bicycles are an investment and proper maintenance can extend their lifespan. Neglecting maintenance can lead to premature wear and tear, rust, and corrosion, resulting in costly repairs or the need for a new bike altogether.

Cost-Effective: Regular maintenance can save you money in the long run. Small repairs and maintenance tasks are generally less expensive than major repairs that may be necessary if you neglect your bike.

Environmental Impact: Bicycles are an eco-friendly mode of transportation, and regular maintenance can help reduce your carbon footprint. By ensuring that your bike runs smoothly, you can reduce the amount of energy required to ride, making your rides more energy-efficient.
Some basic bicycle maintenance tasks you can perform include:
It is important to have a professional bike mechanic perform more complex maintenance tasks such as wheel truing, bearing overhauls, and brake adjustments. At Outdoor Life our mechanics are Cytech trained & are happy to help no matter how small or large the task is.
In conclusion, regular bicycle maintenance is essential for the performance, safety, and longevity of your bike. By taking care of your bike, you can enjoy riding for years to come.