Over the past few months, social distancing rules stayed firmly in place across the UK. As a result, most of us took to the great outdoors to break up the lockdown monotony. One popular destination of choice was the beautiful mountain scenery. Hiking is the perfect escapism with nature's scents and sounds, the fresh mountain air, and breathtaking views.
If we are not prepared with the appropriate hiking boots, this mountain escape can cause pain and tears. But this is where Merrell Boots UK comes in. One of the most recognised manufacturers in the outdoor apparel industry. So whether you are a hiking professional or a beginner these options will help ensure that your trip to the mountains is as pain free and stress free as possible.
"The Best Hiking Boots Ever Made"
Merrell Boots was founded over three decades ago by Randy Merrell. He had the dream of offering quality performance footwear at an affordable price to outdoor enthusiasts.
This dream soon turned into a reality when Backpacker Magazine named Merrell Boots UK, "the most comfortable boots." This grabbed many people's attention and outdoor enthusiasts from all over the world began calling them, "The best hiking boots ever made." Fast-forward to 30 years where every hiking boot or shoe produced by Merrell Boots UK still guarantees quality and durability at a reasonable price.
MERRELL MOAB 2 LEATHER MID GORE-TEX
Coming in on top is the MOAB 2. These boots are an old favorite, having been worn by around 20 million people since their release. These boots are Merrell footwear's best-selling shoe year after year. This would make sense as MOAB stands for the Mother of All Boots. 
The Merrell Moab 2 combines comfort, durability, and safety together. Made with durable leathers, a supportive footbed for ultimate comfort, and Vibram traction to avoid any slips and slides.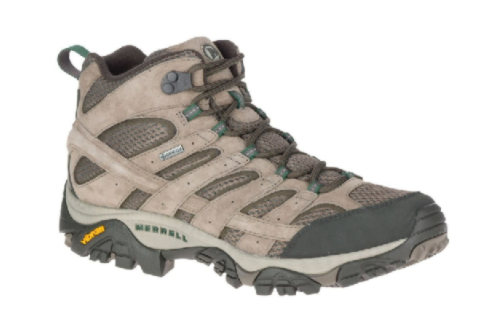 MERRELL MOAB 2 MID GTX BOOT
The MOAB is so famous we've mentioned it again. The MERRELL MOAB 2 MID GTX BO combines stability, durability, and versatility. Made with a synthetic leather upper and Merrel Air Cushion in the heel that absorbs shock and provides stability. The Vibram outsole offers the perfect traction for just about every terrain and weather condition. Helping you tackle the unpredictable weather and make the most out of your hiking trip.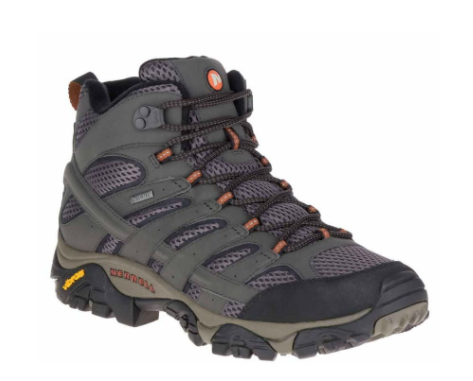 MERRELL VEGO MID LEATHER WATERPROOF
If you are searching for something less challenging than a hike this Summer but still want to venture into the great outdoors without ruining your trainers, then the Merrell Vego Mid Leather Waterproof are the perfect fit for you. These boots combine water resistance with style and comfort which is perfect for a backpack through the woods on a dew-drenched morning.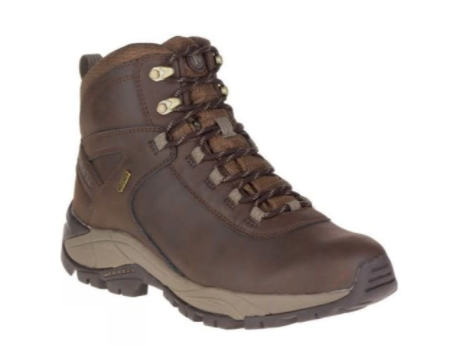 Finding The Perfect Fit For You
If any of these Merrell Boots UK takes your fancy or you are interested in learning more about your hiking footwear come visit Outdoor Life. We are local outdoor experts located on the beautiful North Coast of Northern Ireland. Our store supplies everything you need from tents to mudguards and everything in between. 
Our team takes pride in their friendly and attentive customer service. They aim to make finding the perfect hiking boots a true walk in the park. Meaning they are willing and able to help with any questions you have or assistance you may need.