Why Should You Choose OPRO Mouthguards?
OPRO is known as the world's most technically advanced mouthguard company and is a leading developer in oral protection. They are the official sports mouthguard supplier to a number of international teams, including England Rugby, German MMA, New Zealand Rugby and many more. 
Leading athletes across the world wear an OPRO mouthguard during their professional matches and competitions to protect their teeth and gums. Outdoor Life supplies a range of self-fit OPRO youth mouthguards suitable for those playing all levels of contact sports.



Why Do I Need A Mouthguard?
Mouthguards are an essential piece of sports equipment, used to help prevent injuries to your mouth when playing sports. They are worn over the top row of teeth during contact sports and will act as a protective layer between your teeth and any impact you may experience. 
Mouthguards you wear during competitive or practice sports should be durable and be able to withstand force felt from a fellow player or sports equipment you are using. If your mouthguard doesn't fit properly this could lead to injury of the teeth, cheeks, gums and jaw. It is essential that the mouthguard fits comfortably, and you are able to breath and talk without difficulty. 
Click Here To Shop Our Full Range
How do I fit an OPRO Self-Fit Mouthguard?
Fitting your OPRO Mouthguard is simple and will only take a few minutes. All mouthguards come with either a Power-Cage, Fitting Cradle or Fitting Handle to make the moulding process as easy as possible.
The OPRO self-fit range requires the boil and bite method. You must first soften your mouthguard in boiling water for 20 seconds, insert into your mouth and push firmly over your lips and cheeks for 30 seconds. The mouthguard will start to take the shape of your mouth. If you make a mistake during this process the steps can be repeated until you feel that you have the perfect fit.
Our Range of OPRO Mouthguards
We stock Bronze and Silver OPRO youth mouthguards in a variety of colours. These mouthguards are suitable for athletes who are playing different levels of compact sports.

The Bronze OPRO range is a training level mouthguard suitable for athletes who are beginning their sporting journey. These gum shields offer great protection and comfort when training for all football, hockey and other combat sports. We offer these gum shields in a range of colours including black, blue and red.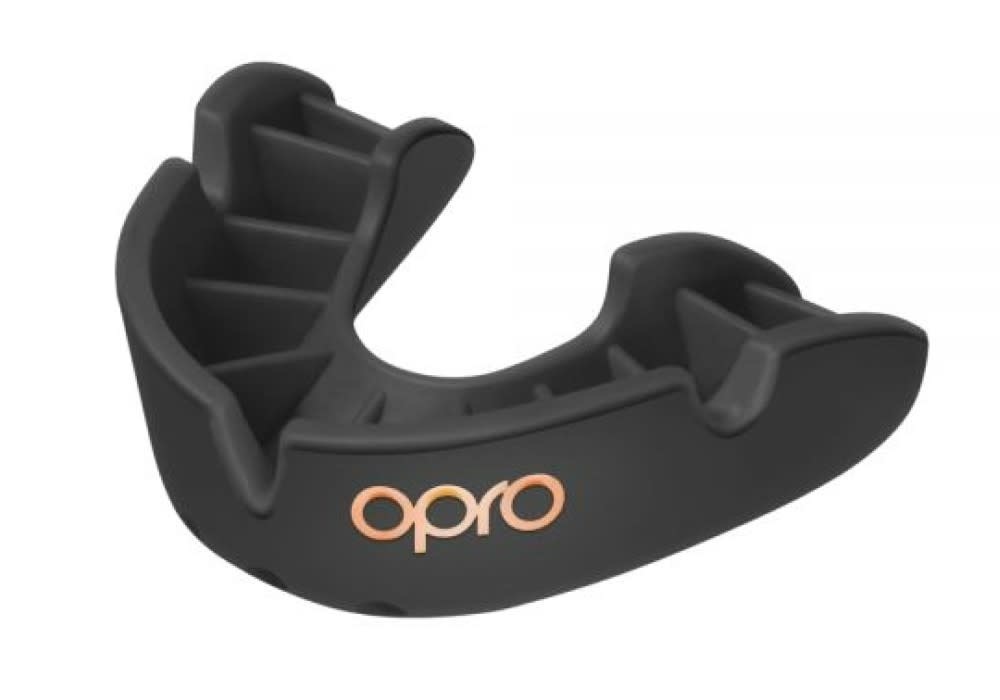 The Silver OPRO range offers match level protection suitable for beginner athletes.
These gumshields provide the ideal protection for competitive and practice sports games.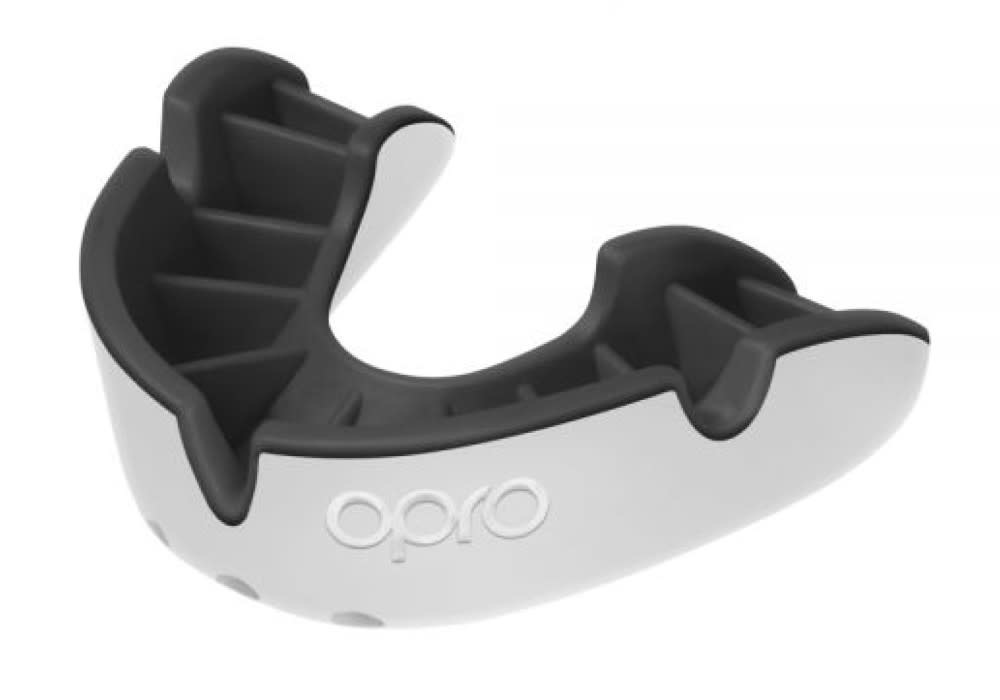 Get in touch with any questions that you might have, we would be more than happy to help you in the decision making process, to make sure that you get exactly what you need.